Mendon Township Library
The Mendon Township Library was built in 1905 and is located in the picturesque village of Mendon, Michigan. The MTL Board is searching for names of people who have contributed to the success of our library. Please share your information with our library director, Kim.
What's Happening at the MTL:
COMING SOON:
Paint a Christmas Canvas


November 14


6 pm


Sign up at the Library!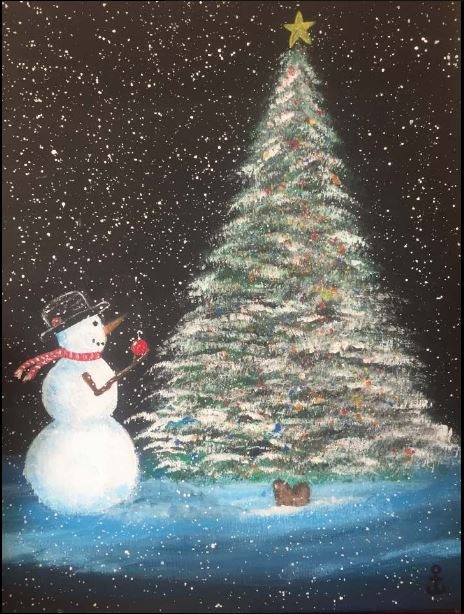 ============================================================
PLOTS AND PAGES
THURSDAY, November 15, 7:05. LOWER LEVEL
"Still Alice"
============================================================
H

O

L

I

D

A

Y

G

I

F

T
M

A

K

E

&

T

A

K

E

O

P

E

N

H

O

U

S

E
ESSENTIAL OILS
DECEMBER 5, 6-8 PM.
LOWER LEVEL OF THE LIBRARY
EACH GIFT IS $5 OR LESS
Holiday Spray   Lip Balm   Sugar Scrub   Foaming Hand Soap  Roll on Perfume   Lava Bead Bracelet
A non-refundable deposit of $10 is due by Saturday 12/1. This will be applied to your purchases during the event. No refunds. Money can be dropped off at the library or through PayPal: htpps://www.paypal.me/YLEOSMOYLE/10
XXXXXXXXXXXXXXXXXXXXXXXXXXXXXXXXXXXXXXXXXXXXXXXXX
LEARN ANOTHER LANGUAGE - COMING SOON - GET YOUR LIBRARY CARD READY!
============================================================
PLOTS AND PAGES!! Still Alice, is the book for the November 15, 7:05 pm. Be there!
PAINT DATES!: November 14 & 15(filled) @ 6 pm. $30.00, refreshments provided. Sign up at the library! Click here for details!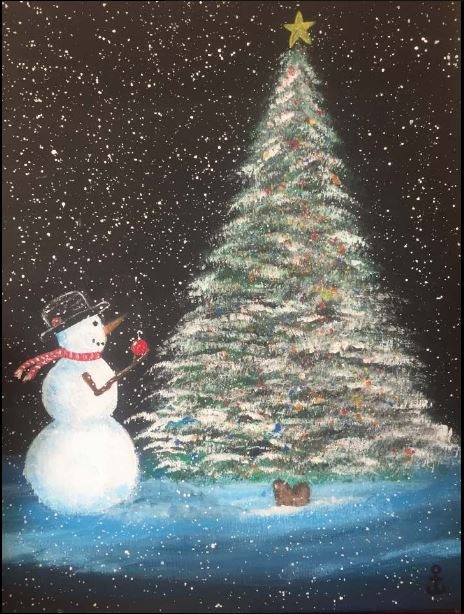 December 5 Happy Drops of Wellness Essential Oils Open House. 6-8 Lower level of the Library. A $10 deposit by December 1 is required and will be applied to purchases (and give us a head count!). You can drop this off at the library or through PayPal. Visit: Happy Drops of Wellness on Facebook for more information.
NEW AT THE LIBRARY:
LEARN ANOTHER LANGUAGE - COMING SOON - GET YOUR LIBRARY CARD READY!
===================================================
Scholastic Reading Program - visit the Kids & Teens link for more information!

WEEKLY HAPPENINGS:
YOGA! Mondays at 6 pm. Please join us then in the lower level! Although we try to meet every Monday, please call ahead.
CRAFTING continues be held on Tuesday evenings at 6:00 pm.  Join us in the lower level of the library for conversation and knitting, crocheting, quilting, or your own crafting. Call the Library at 269-496-4865 for more information.
STORY TIME  on Wednesdays, at 11 AM in the lower level of the library. Parents are encouraged to bring their little ones in to enjoy a craft, snack, fun, and awesome kids stories!
QUILTING! Thursdays, at 6 pm. Please join us in the library's lower level. All experience levels invited.
As you look forward to the benchmarks of life, remember your library has plenty of books to help you create crafts for all occasions, seasons and try new recipes. Check out a book to help you celebrate something fun! Remember, if we don't have a particular book here, we can order it in through the Michigan Electronic Library (MEL).

AR BOOKS:  The library has many AR books all ready for your eager readers. Most of our books have the AR points and reading level printed in the back of the book. We also allow AR testing on our patron computers.
ANCESTRY.COM - FREE USE AT YOUR LIBRARY!
Patron's of Mendon Township Library can search for their ancestors through Ancestry.com at the library, at no charge.
You MUST use one of the library's computers.
You can have your own account, even a "free" one.
You may have to sign up to use the computer during busy times.
EVENTS IN ST JOSEPH COUNTY:
There is a NEW website for St. Joseph County Michigan filled with Get Fit & Have Fun ideas and events! Plan a fun activity! Go to: http://www.stepupsjc.net/
EVENTS IN MICHIGAN:
Get a MICHIGAN ACTIVITY PASS and explore these and many other cultural attractions and state parks throughout Michigan. New locations were added for 2016-2017 - check it out!
The Outdoor Adventure Center (Michigan Department of Natural Resources) to MAP!
Click on MICHIGAN ACTIVITY PASS above for more information.
NEW BOOKS:
The Rooster Bar - John Grisham
Origin - Dan Brown
Deep Freeze - John Sandford
Uncommon Type - Tom Hanks
Quick & Dirty - Stuart Woods
The Storm Before the Storm - Mike Duncan
The Cuban Affair by Nelson DeMille
Y is for Yesterday by Sue Grafton
The Store by James Patterson
Seeing Red by Sandra Brown
Any Dream Will Do by Debbie Macamber
The Lying Game by Ruth Ware
Many more new DVD's and CD's are available as well. Come check out the selection. Visit your public library!
OUR COLLECTION:

We have over 40,000 books, magazines, audiobooks, DVDs, CDs and more in our collection.  In addition, through the use of the Michigan Electronic Library MelCat system, we have access to millions of other titles.  We have several public access computers and WiFi access to meet your electronic needs and offer photocopying and faxing services.  
Please stop in and browse our collection or take a tour of a beautiful Carnegie Library, built in 1905 and on the National Register of Historic Places.
YOUR LIBRARY RESOURCES - AVAILABLE ANYTIME, ANYWHERE:

 - Work and research from the office or from home, anytime
 - Book reviews, top sellers, author interviews, and news headlines