Mendon Township Library
The Mendon Township Library was built in 1905 and is located in the picturesque village of Mendon, Michigan. The MTL Board is searching for names of people who have contributed to do success of our library. Please share your information with our library director, Kim.
************
Please bear with us as we do out part in keeping our community safe. Details on when normal programming will commence will be posted as soon as we know.
**************************
TIME IS RUNNING OUT:
FRIENDS OF THE
MENDON CARNEGIE LIBRARY
ANNUAL FLOWER FUNDRAISER!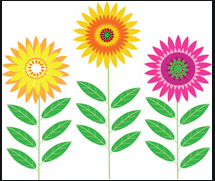 Purchase certificates for any dollar amount
to use at Riverbend Gardens
east of Mendon, on M-60

the Friends of the Library receive
20% of certificate sales
Certificates are available at:
Southern Michigan Bank - drive through
136 N. Nottawa in Mendon



THANK YOU FOR SUPPORTING




MENDON CARNEGIE LIBRARY



Certificates must be used by 5/31

*************************************************
PUBLIC NOTICE
In accordance with the state mandate closure, the Mendon Township Library will be closed until further notice.
We wANT to do our part and keep our community safe.
Sorry for any inconveniences this may cause.
-Library Staff and Board Members
******************
USEFUL INFORMATION
**************************
ARE YOU REGISTERED TO VOTE?
During the pandemic, you are able to register to vote, check to see if you are registered to vote, vote and check voting by mail status. all online.
Please visit:  https://www.michigan.gov/sos/0,4670,7-127-1633_8716---,00.html
When registering or voting by mail there is a time deadline that must be met. "The voter registration deadline is 15 days before
Election Day, IF you submit this form through a voter registration drive or deliver it to a county clerk or secretary of state office. If you mail the form, it must be postmarked at least 15 days before the election.
You can register any time up through Election Day by going to your city or township clerk office with residency verification."
This link provides the Michigan Voter Registration Form: https://www.michigan.gov/documents/MIVoterRegistration_97046_7.pdf
******************************************
CENSUS 2020
HAVE YOU COMPLETED YOUR CENSUS YET?
Responding to the census is not only your civic duty; it also affects the amount of funding your community receives, how your community plans for the future, and your representation in government. Specifically, data from the 2020 Census are used to:
• Ensure public services and funding for schools, hospitals, and fire departments.
• Plan new homes and businesses and improve neighborhoods.
• Determine how many seats your state is allocated in the House of Representatives.
The 2020 Census is happening now.
Please complete your form online, by phone, or by mail when your invitation to respond arrives. Visit 
my2020census.gov
 to begin.
***********************************************************
Gov. Whitmer signed an executive order extending the expiration date of state ID's, drivers licenses and vehicle registration until July  31, 2020. This means if you have one of the above that will expire before July 31, you will not be assessed a fine for failing to do so. You may be able to utilize the ExpressSOS.com website to take care of expiring licenses, ID's or registration, but it is not required. At this time, the deadline has been extended until July 31, 2020.
******************************************
FEDERAL AND STATE TAX DEADLINES HAVE BEEN EXTENDED UNTIL
JULY 15TH 2020.
FEDERAL TAX FORMS ARE AVAILABLE AT:  irs.gov
STATE TAX FORMS ARE AVAILABLE AT: https://www.michigan.gov/treasury
************************************************
***** Don't forget, you can obtain "books" to read on your device by using your library card. Click  here for details. *****
LOOKING FOR:
Mendon Township Library is looking for the following:
An Arborist, please see Kim, our Library Director, for details.

A cleaning crew is needed to thoroughly clean the upper and lower levels of the library once during spring and once during late fall. Please submit a detailed bid to Kim, our Library Director.

Commercial Painters. The library has several areas that need and will need a fresh coat of paint. Please see Kim, our Library Director, for details.

People who would like to share historical information with the general public as part of a Cabin Fever Series, this upcoming winter. Please see Kim, our Library Director, for details.
What's Happening:
**************   WANTED   *****************
Do you have a special talent you would like to share with others? MTL is looking for crafters and/or hobbyists to share their knowledge and skills with other patrons. Talk with Kim about a sharing opportunity!
COMING SOON:
NEW AT THE LIBRARY:
LEARN ANOTHER LANGUAGE!
YOU MUST HAVE A MENDON TOWNSHIP LIBRARY CARD
Mango has many free learning resources available to help you learn a new language. From phrases to downloadable supplemental material and videos to watch, make Mango your go to source for language learning!
===================================================

FREE USE

AT

MENDON TOWNSHIP LIBRARY!
TO ACCESS ANCESTRY.COM, YOU MUST LOG IN USING ONE OF THE LIBRARY'S COMPUTERS. YOU CAN USE YOUR OWN ACCOUNT TO SEARCH FOR ANCESTORS. CHECK AT THE FRONT DESK FOR DETAILS.
xxxxxxxxxxxxxxxxxxxxxxxxxxxxxxxxxxxxxxxxxxxxxxxxxxxxxxxxxxxxxxxxxxxxxxx
Scholastic Reading Program -
visit the Kids & Teens link for more information!
PLOTS AND PAGES BOOK CLUB
PLOTS & PAGES,
to be rescheduled
The Most Fun We Ever Had by: Claire Lombardo
WEEKLY HAPPENINGS:
YOGA

. TBD, in the lower level. Join us, the perfect start for spring!
CRAFTING continues be held on Tuesday evenings at 6:00 pm.  Join us in the lower level of the library for conversation and knitting, crocheting, quilting, or your own crafting. Call the Library at 269-496-4865 for more information.

PLOTS AND PAGES

Book Club typically meets on the third Thursday of the Month in library's lower level. 7 pm. Please join us! Click

here

for our book list
STORY TIME  Wednesdays, at 11 AM in the lower level of the library. Parents are encouraged to bring their little ones in to enjoy a craft, snack, fun, and awesome kids stories!
As you look forward to the benchmarks of life, remember your library has plenty of books to help you create crafts for all occasions, seasons and try new recipes. Check out a book to help you celebrate something fun! Remember, if we don't have a particular book here, we can order it in through the Michigan Electronic Library (MEL).

AR BOOKS:  The library has many AR books all ready for your eager readers. Most of our books have the AR points and reading level printed in the back of the book. We also allow AR testing on our patron computers.
ANCESTRY.COM - FREE USE AT YOUR LIBRARY!
Patron's of Mendon Township Library can search for their ancestors through Ancestry.com at the library, at no charge.
You MUST use one of the library's computers.
You can have your own account, even a "free" one.
You may have to sign up to use the computer during busy times.
WEBSITES OF INTEREST FOR ST JOSEPH COUNTY RESIDENTS:
MENDON TOWNSHIP LIBRARY IS A PARTNER WITH THE ST. JOSEPH COUNTY LITERACY COUNCIL. VISIT THEIR WEBSITE AT: http://www.stjoeliteracy.com
There is a NEW website for St. Joseph County Michigan filled with Get Fit & Have Fun ideas and events! Plan a fun activity! Go to: http://www.stepupsjc.net/
Another NEW website for St. Joseph County! St. Joseph County Human Services Commission has lots of information about services, food drives, clothing, etc. for citizens of St. Joseph County Michigan. Go to: http://sjchumanservices.com/index.php
EVENTS IN MICHIGAN:
Get a MICHIGAN ACTIVITY PASS and explore these and many other cultural attractions and state parks throughout Michigan. New locations are added each year - check it out!
The Outdoor Adventure Center (Michigan Department of Natural Resources) to MAP!
Click on MICHIGAN ACTIVITY PASS above for more information.
NEW BOOKS:
The Rooster Bar - John Grisham
Origin - Dan Brown
Deep Freeze - John Sandford
Uncommon Type - Tom Hanks
Quick & Dirty - Stuart Woods
The Storm Before the Storm - Mike Duncan
The Cuban Affair by Nelson DeMille
Y is for Yesterday by Sue Grafton
The Store by James Patterson
Seeing Red by Sandra Brown
Any Dream Will Do by Debbie Macomber
The Lying Game by Ruth Ware
Many more new DVD's and CD's are available as well. Come check out the selection. Visit your public library!
OUR COLLECTION:

We have over 40,000 books, magazines, audiobooks, DVDs, CDs and more in our collection.  In addition, through the use of the Michigan Electronic Library MelCat system, we have access to millions of other titles.  We have several public access computers and WiFi access to meet your electronic needs and offer photocopying and faxing services.  
Please stop in and browse our collection or take a tour of a beautiful Carnegie Library, built in 1905 and on the National Register of Historic Places.
SEARCH OUR LIBRARY: By using the following link, you can search Mendon Township Library for items we have available at the library. The link will take you to the "Ask a Librarian" page, where you can enter search terms (books, authors, etc) in the upper left of the page: BOOKSYS
YOUR LIBRARY RESOURCES - AVAILABLE ANYTIME, ANYWHERE:

 - Work and research from the office or from home, anytime
 - Book reviews, top sellers, author interviews, and news headlines